Cloud Or Burst: IT Leaders Go All In On Cloud Computing
After nearly two centuries in the boat-building business, Brunswick spent this spring readying for a different kind of launch. The…
After nearly two centuries in the boat-building business, Brunswick spent this spring readying for a different kind of launch.
The Mettawa, Ill.-based company prepped for a June release of two new mobile apps. The first app aims to help new customers learn about their boats; the second creates a boat club-like experience for its European market users.
These apps advance the company's digital products portfolio; they also illustrate how the company is charting a strategy to succeed as it heads into its third century in business by harnessing the power of cloud computing.
"With our shift to cloud, we're in a better position to deliver digital products and to mature them in a much more agile way," says Brunswick CIO Mike Adams.
CIOs have been moving to the cloud for more than a decade, seeing it as instrumental to success in the digital era. And a growing number of CIOs are reaching a pinnacle of their cloud computing journeys by having most or all of IT running in the cloud.
But reaching that level of adoption isn't the real prize, even if it's the target some CIOs are aiming to hit. Experts and veteran IT leaders say the real objective is knowing how to use the cloud to its fullest extent in supporting digital innovations that will propel the organization into the future.
Cloud first
Brunswick now has about 90% of its systems running in the cloud — a combination of IaaS, PaaS, and SaaS. It has shed its two global data centers, and much of the company's remaining 10% of on-premises software will move to the cloud in upcoming years, Adams says.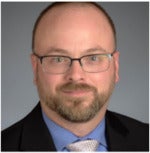 But Adams also focused on getting IT and the rest of the business to think and work differently, adopting, for example, agile development practices that are enabled by cloud and the ability to provision needed resources within minutes.
"It's not enough to just take what you've done on premise and move your model into the cloud. It's really about developing cloud-native capabilities," Adams explains.
The payoff for going big with cloud is significant. Adams says the business benefits are several, including heightened IT security, an improved business continuity profile, and more efficient spend, thanks to reduced capital outlays and payments based on actual consumption of services. Brunswick's all-in shift to cloud-native has also improved agility and responsiveness to business needs, with teams freed up to focus more on innovation and delivering new capabilities instead of maintaining the infrastructure that runs them.
That in turn has enabled Brunswick to launch not just its two new mobile apps but other digital capabilities, including its consumer-facing Boateka platform for buying and selling used boats.
"We've been able to reposition our investments to support what matters most in the business," Adams says. "We're able to focus on differentiation and innovation. My people can work with the business at a higher level of the value chain."
Cloud adoption spikes
IT's appetite for cloud isn't slowing, even after more than a decade of adoption.
Research firm Gartner predicted worldwide end-user spending on public cloud services will grow 23.1% in 2021 to total $332.3 billion, a significant increase from the $270 billion spent in 2020, a year in which companies ramped up cloud usage in part due to the pandemic's impact on business.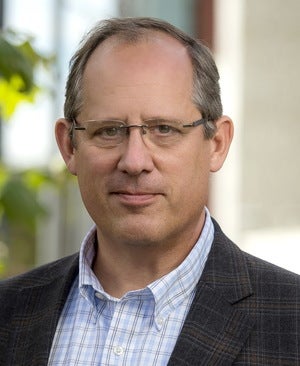 When Kellen started at the university five years ago, he found an organization that had its payroll, finance, and student systems running on a mainframe. Kellen set out to change that. "We wanted to get to the cloud fully," he says.
So Kellen embarked on a modernization effort, with an enterprise system renewal strategy that involved both SaaS and IaaS. UC San Diego's cloud journey is around 85% complete. It has about 25 systems in the cloud, with its last on-premises application moving there within the next two years. Kellen has shut down one data center, with one more to go.
It's an impressive feat, which Kellen credits to several elements. He took an incremental approach — "We did this in bite-size chunks," he says — with a short time horizon for each piece to keep teams focused. His teams charted clear paths forward, addressing integration, risk, and security as well as innovation. The IT teams trained in and applied project management disciplines, including continuous improvement and Lean/Six Sigma principles. And there was strong governance with involvement and support from business-side stakeholders.
Kellen also had challenges to manage, such as getting his IT department to work differently and supporting business teams as they have adjusted to the process changes that accompany software upgrades.
"But that's my job: to orchestrate the layers that have to occur to make this work," he says.
Today Kellen continues to sculpt his cloud strategy. He works to maintain a "credible threat of defection" with vendors to help avoid lock-in. He monitors relationships to make sure his interests and the vendors' interests remain aligned. And his IT team now uses containers and other cloud-native approaches.
That work has yielded tangible results: improved agility, elasticity, and security — benefits most IT leaders cite in moving to the cloud. UC San Diego's high level of cloud adoption also enabled it to support widescale remote access during the COVID pandemic.
Going all in on the cloud also yielded what Kellen considers the biggest benefit: the end of dealing with technical debt — not just for the time being but into the future.
"With cloud, technical debt is now a shared responsibility where we pay for the provider to keep debt in order," he says. "The question I'd ask is, Who is better at managing technical debt: those companies or us? It's going to be those companies."
That lets Kellen and his team focus on initiatives that directly support the mission of the university, such as developing a more mature data and analytics program.
As he explains: "To me, cloud is a necessary and eventual transition that just about every organization is going to make at some point."
'An imperative'
Others have a similar take on IT's future in the cloud.
"The move to the cloud is an imperative for pretty much all companies," says Prasad Sankaran, who as a partner with the management consulting firm Bain & Co. leads its North American enterprise technology practice.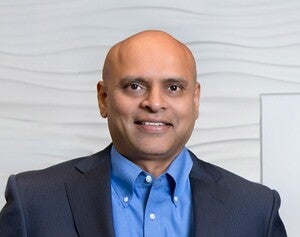 DeVry University CIO Chris Campbell agrees, as he, too, goes all-in with cloud.
DeVry has a mix of SaaS and vendor-hosted solutions, as well as IaaS and PaaS. It moved its last on-premises systems to the cloud this May, with plans to now decommission its data center.
Campbell says the key to successfully moving everything to the cloud is managing the business-side workflow process changes and process improvements that come with the shift.
"The journey to the cloud is not an IT project. It's a company project. The technology leadership and technology team have to go shoulder to shoulder with the business team. If not, you're likely to not achieve all the possible returns from your cloud journey," he says.
For example, he points to the changes enabled by moving the telephony and call center systems to the cloud in May 2021. He worked closely with other C-suite executives to identify how the new cloud-enabled capabilities, including automation and analytics, can help employees do their jobs more quickly, effectively, and efficiently.
"Cloud allows us to put more emphasis on the business process and business capability side. We think less about the hardware bits we have to plug in and about managing those relationships so we can put more energy into enabling outcomes for the university and therefore better outcomes for our students," he adds.
Cloud smart
Despite the continued drive in many IT shops for full-scale cloud adoption, both experienced technology executives and management leaders caution that CIOs, their C-suite colleagues, and their tech teams should have a more nuanced strategy that addresses not only application modernization but also process improvement needs and on-premises options.
"I don't know if it's necessarily better or super realistic to think that closing all data centers is going to automatically make you better," says Forrester Research principal analyst Bill Martorelli. "Yes, it's good to transition a lot to the cloud, but it doesn't have to be all or nothing. And for some industries it's not beneficial to go all in on cloud."
That speaks to the notion of "cloud smart," which emphasizes the need to consider the organization's individual circumstances, such as regulatory requirements and strategic objectives, when deciding when and how to move to the cloud. In contrast, a cloud-first approach puts moving to the cloud and modernizing legacy above other considerations. In a 2020 report, Gartner predicted that by 2023 more than 60% of organizations that had adopted a cloud-first policy will replace it with a cloud-smart strategy.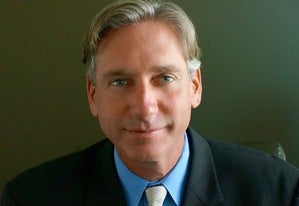 "We're utilizing whatever cloud makes sense," Huber says, adding that the county uses a mix of private and public cloud, as well as SaaS products.
The county has been on its cloud journey since 2014 when it moved to Microsoft Office 365. Its IT team has since added other cloud-based subscription services and moved some systems into either AWS or Azure. IT also shut down its two data centers after moving to a private cloud hosted by OneNeck IT Solutions. The county now has only its VoIP telephone service left on premises, and that's slated to move to its private cloud in 2022.
Huber says cloud brought more flexibility, scalability, and speed to his IT team, as well as to county operations overall. It enabled systems modernization. It also reduced risk, as his now-closed data centers had been right next to each other on the county government campus. And cloud enabled his IT team to shift away from data center operations work and focus on improving IT service delivery and maturing its ITIL operations.
Looking forward, Huber says he'll continue to use a mix of public and private cloud as he keeps that cloud-smart mentality in mind, opting for solutions that enable him to maximize his IT team's ability to deliver business value and minimize the team's time managing data center tech.
"Our business driver was really finding partners to leverage and augment our staff," he says. "We pay vendors for the daily operational stuff, like keeping infrastructure up, disaster recovery, updates, and patches and fixes, and then we can focus on delivering value to our internal customers and constituents."